Littles & Me - Sturgis, Michigan Playgroup
Looking for things to do with your baby, toddler or preschooler in Sturgis, Michigan? Spend quality time with your little and connect with other moms while having a blast singing songs, doing read alouds and creating crafts at Littles and Me!
Littles & Me is a monthly faith-based playgroup for caretakers and their children (birth through age 6) held at Sturgis Missionary Church.
When?
Monthly, every second Thursday, 10-11am
Next Meeting: December 8, 10-11am.
Where?
Sturgis Missionary Church
67080 N M-66
Sturgis, Michigan 49091
Who?
Children (birth through age 6) and their caretakers.
RSVP
For Questions and to RSVP, please contact organizer Kristin Harter at (574) 767-1389, or by filling out the form below.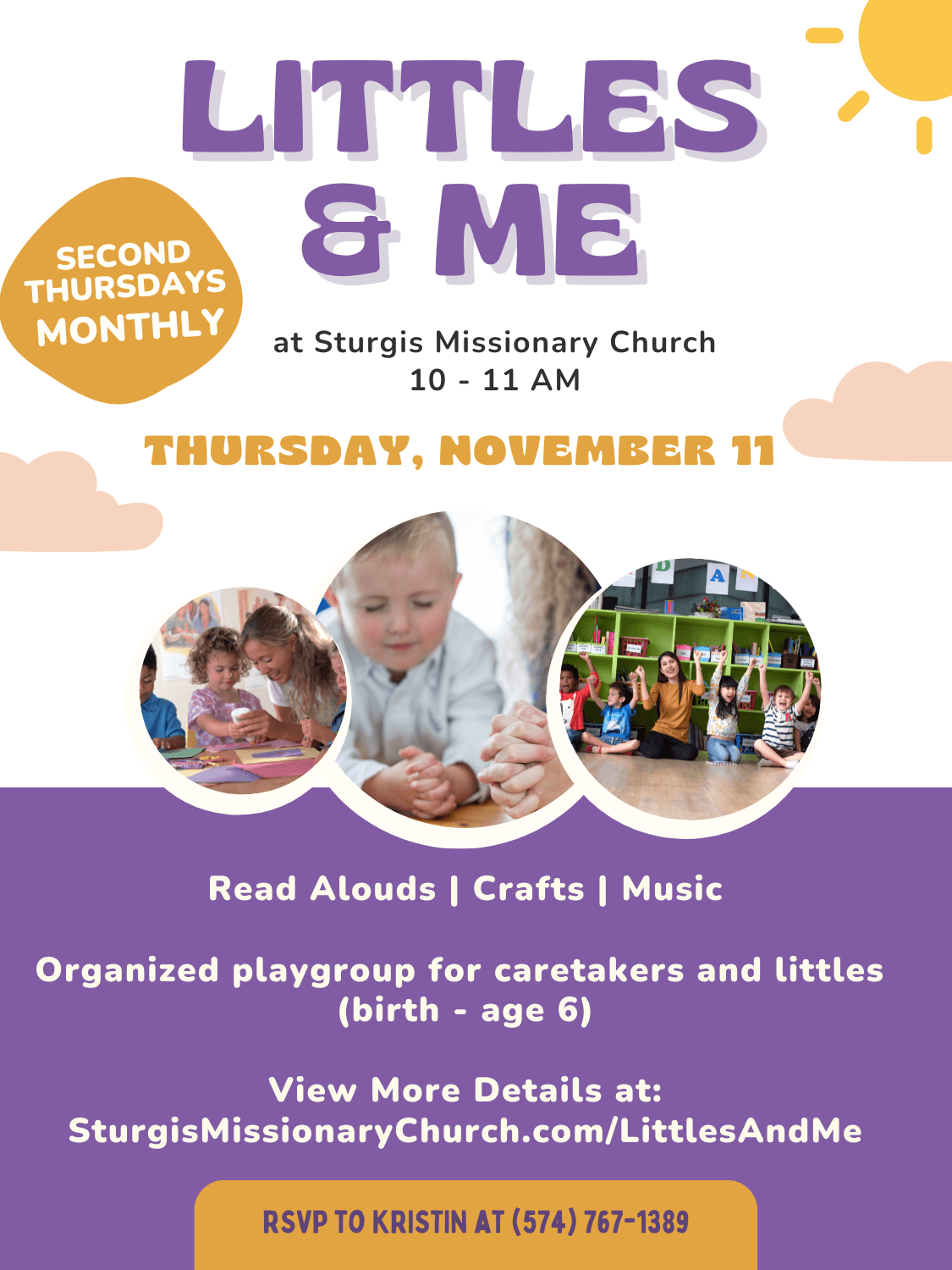 RSVP or Contact the Organizer: