11:ONE Mentorship Program
11:ONE is Sturgis Missionary Church's mentorship program for teens and young adults who wish to be invested in by older members of the church. The ministry is based on 1 Corinthians 11:1.
"Follow my example, as I follow the example of Christ." -- 1 Corinthians 11:1
At Sturgis Missionary, we are passionate about influencing the next generation of people towards Christ. Led by Youth Directors Joel & Brittney Eichorn, the 11:ONE Mentorship program includes people with different maturity levels in Christ who are in different seasons of life.
2023 Mentor Meetings
For Mentors - for encouragement, idea sharing, check in, short teaching, dinner, and fellowship. 5:30-7pm. RSVP to Joel Eichorn and check with him on location.
January 10
March 7
May 2
June 6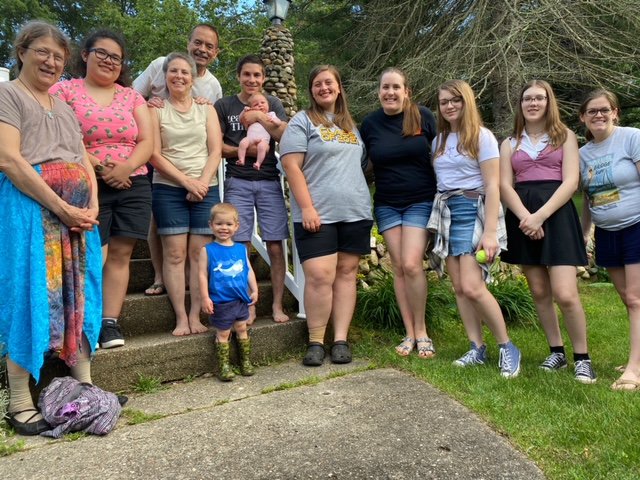 Mentors share their experiences with mentees who are seeking insight and encouragement to live skillfully. The goal is to form strong relationships that are a source of support and growth for the mentee spiritually as well as in other areas of their lives.
What is a Mentor?
A mentor is an adult who is a devoted Christ-follower dedicated to living a Christ-centered life and who leads by His example. A mentor is willing to listen, share skills and provide insight. They provide spiritually-sound guidance and encouragement.
What is a Mentee?
A mentee is a teen or young adult who welcomes the insight and knowledge of a more mature person. They desire to grow and develop certain skills and strengths for his/her personal and spiritual journey. They may be looking for a friend who has been through the struggles and phase of life they now face.
What Is the Commitment?
We understand life is busy! So, although it is essential that both a mentor and mentee are committed, engaged, and communicate regularly, we have incorporated some things to try to make it a little easier. Each pair sets their own goal of how often they meet. We do ask that you meet at least every other week.
We encourage mentors to use the "As You Go" strategy, which is where mentors involve mentees in their daily life activities...it doesn't have to be formal! We also ask that you pray for each other regularly and always be ready to listen, share and encourage each other.
The program officially runs September through May each year, although we encourage get-togethers during the summer as well.
Mentors are provided encouragement and resources along the way. They have a meeting every two months for encouragement, check in, a short teaching and dinner.
Mentorship is taking up your cross -- It takes your time, resources and mental space in order to help aid in the redemptive work of the mentee as they grow towards Christ.
Here is what some mentors had to say about mentorship:
It gave me "a reason to reach out beyond myself"
It gave me "an extra friend to talk to"
Here is what some mentees had to say about mentorship:
It allowed me to "confide and have someone listen without being told how to live my life."
"I enjoyed being able to have something to look forward to, get advice, and have a reason to hang out."
"I enjoyed driving and talking."
What's Next?
We'd love for you to pray about participating in 11:ONE Mentorship.
Interested? Questions? Contact Joel Eichorn at youth@sturgismissionarychurch.com, or fill out the online form below.