The Prairie Project at Sturgis Missionary Church
Starting in 2022, Sturgis Missionary Church (SMC) partnered with the St. Joseph County chapter of Pheasants Forever for The PRAIRIE Project....a planting of wildflowers and native grasses on seven acres on SMC's lawn.
With four varieties of native grasses and 17 varieties of flowers blooming from May to October, The PRAIRIE will feature mown walking trails and will be open for the community to enjoy in the summer of 2022. Other features to the PRAIRIE will be added in the future.
Update: As of May 22, 2022, the one-time application of herbicide is complete, and the wildflower seeds have been planted!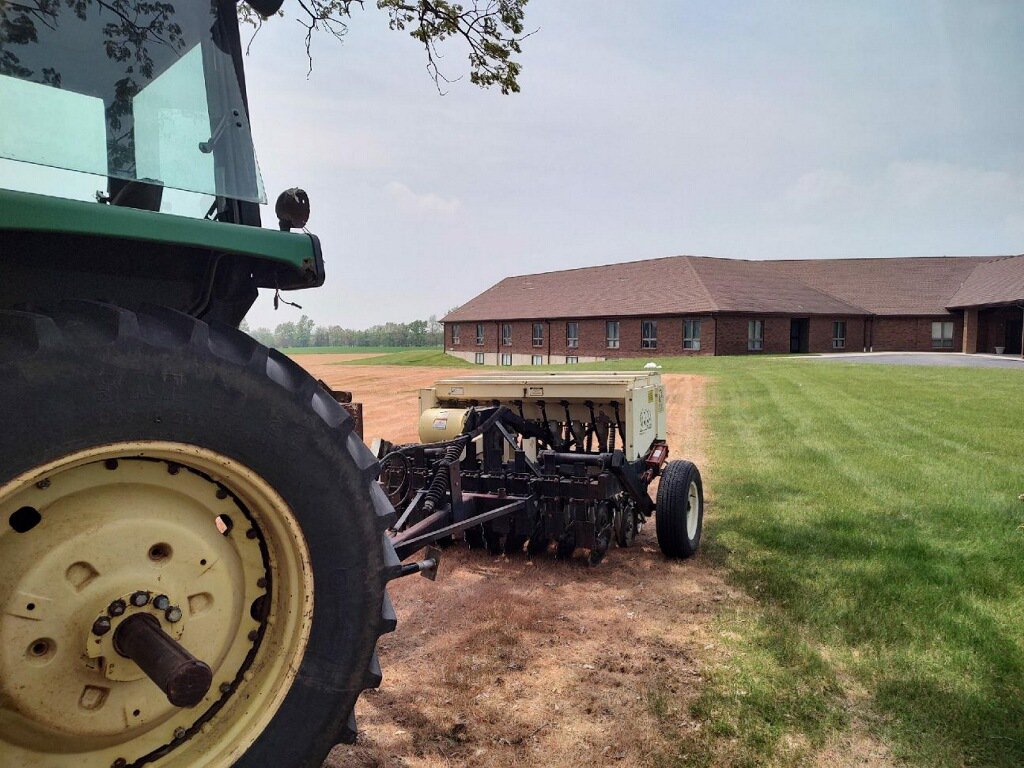 Why make the transition from turf to prairie?
• Positive ecological effects
• Great community asset - the public is welcome to walk the mown paths!
• Enhanced beauty & usefulness of SMC's yard
• Provides rare native habitat for birds, butterflies, insects, reptiles, and other wildlife
• Low mowing and maintenance costs
• The Restoration of the natural prairie is a beautiful picture of how Christ restores our lives. Watch "A Story of Restoration" message by Pastor Joshua to find out more.
The Wildflowers
See the photo below for expected wildflowers and their blooming periods.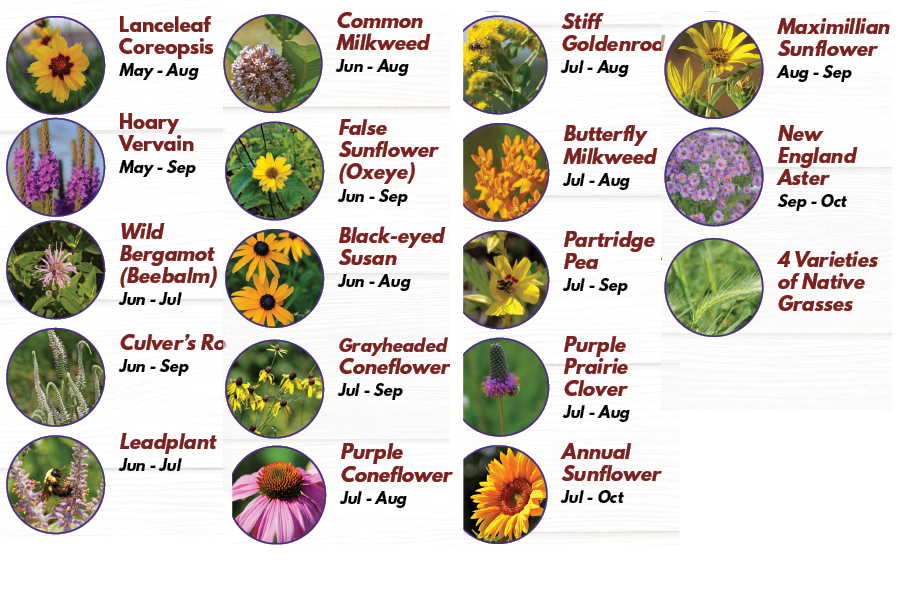 We hope you enjoy the prairie!