Grow in your Faith Together
Growth groups at Sturgis Missionary Church are small groups of people growing in their faith and walking with Jesus together.
These groups gather often to connect with one another, build lasting relationships and nurture their spiritual growth. Participating in a growth group is a great way to meet new people and develop life-giving friendships.
Growth groups are divided into Biblical, Topical, or Activity-driven groups.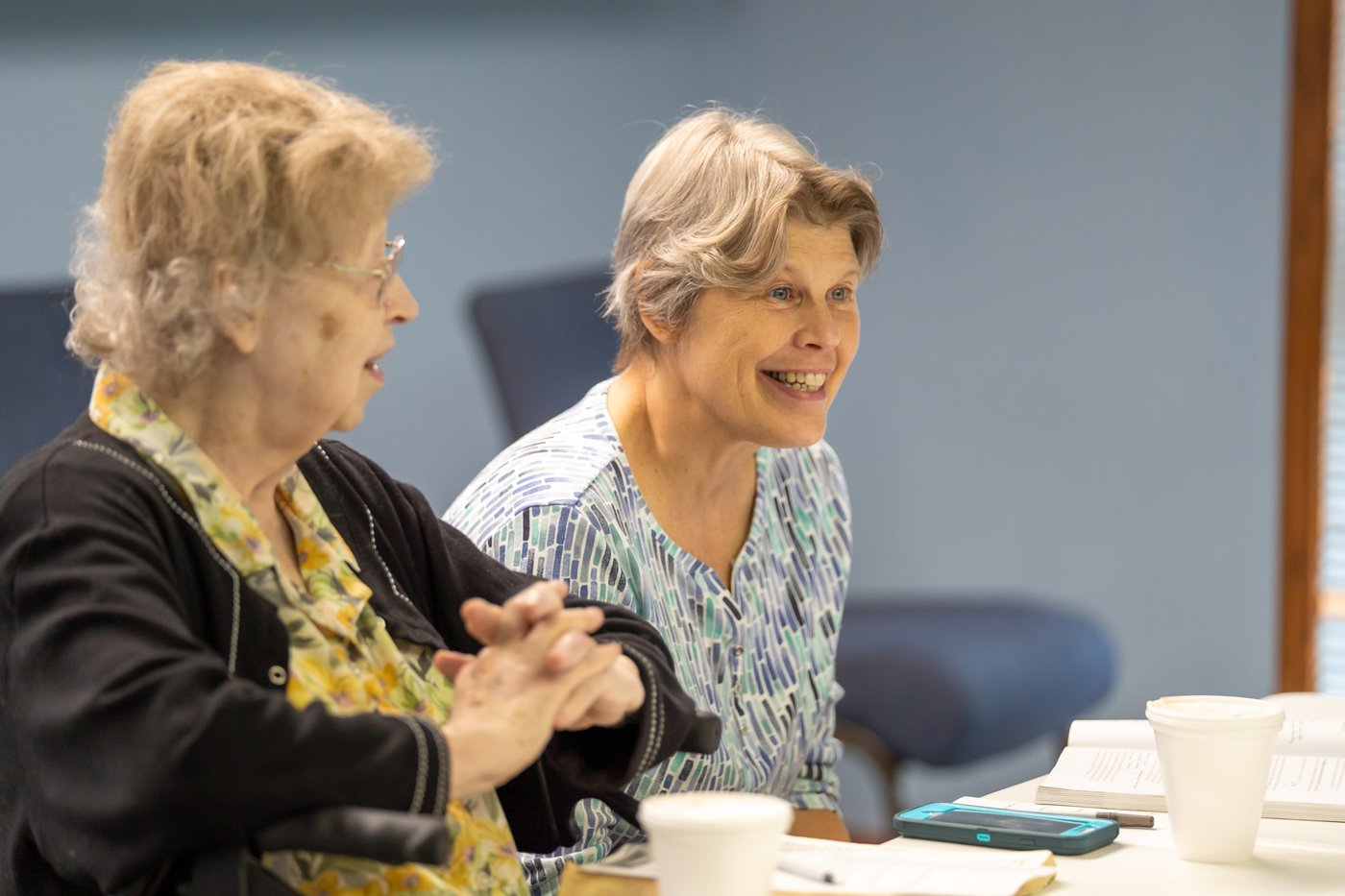 Growth Group Times
Sundays
Classes For All Ages (Sunday School) - 9:15 - 10:15 am Youth Group and Children's Ministry are also offered during this time.
Romans Bible Study - (Room 6) Eric Ruckert will lead us through the book of Romans as we consider where culture is and how we can engage the culture as Christians.
Topical Study - Topical study based on attendee's questions led by Ardi Eichorn, Sundays at 5:30 pm at Joel and Brittney's house, 30994 US HWY 12, Sturgis. Come join us as we have a biblical discussion, small group style, share snacks, and connect with other church members. All are welcome!
Wednesdays
Midweek Bible Study - Wednesdays from 6:15-7 pm in Room 8. Led by Tim Rouch.
Five VI:7 (Spiritual Conversations)- Fourth Wednesday of the month (April-June), 6:15 - 7 pm. Each month we will address current cultural ideologies that are in opposition to God's standards. We aim to train ourselves to comment when we want to say something but are also concerned about being sensitive and preserving friendships. We will coach each other in the questions to ask to keep a conversation going while encouraging the one we are addressing to clarify what they are saying and to think more deeply about the subject. We will address avenues to offer your concern or alternative viewpoint gently. We will also address navigating false ideologies in conversations.
Children's Ministry - Wednesdays, 6:15 - 7 pm
Youth Group- Wednesdays, 6:15 - 7:15 pm.
More Opportunities to Connect
Prayers for Prodigals: Prayer group at Five Lakes coffee shop each Monday starting March 6th at 6PM- 7 PM. We will be meeting weekly for 13 weeks using the book "Prayers for Prodigals" by James Banks as our guide. Books are provided. We will be praying for the salvation of our close loved ones. Contact Sarah Snyder at 269-659-4143 for more info.
Women's Ministry - Ladies get together at least once a month for various activities, meals, and service projects. See upcoming gatherings.
Join a serve team - A great way to connect is through volunteering! Join the worship team, help with youth or kids, or sign up to greet or serve coffee! Find out more about serving.