Grow in your Faith Together
Growth groups at Sturgis Missionary Church are small groups of people growing in their faith and walking with Jesus together.
These groups gather often to connect with one another, build lasting relationships and nurture their spiritual growth. Participating in a growth group is a great way to meet new people and develop life-giving friendships.
Growth groups are divided into Biblical, Topical, or Activity-driven groups.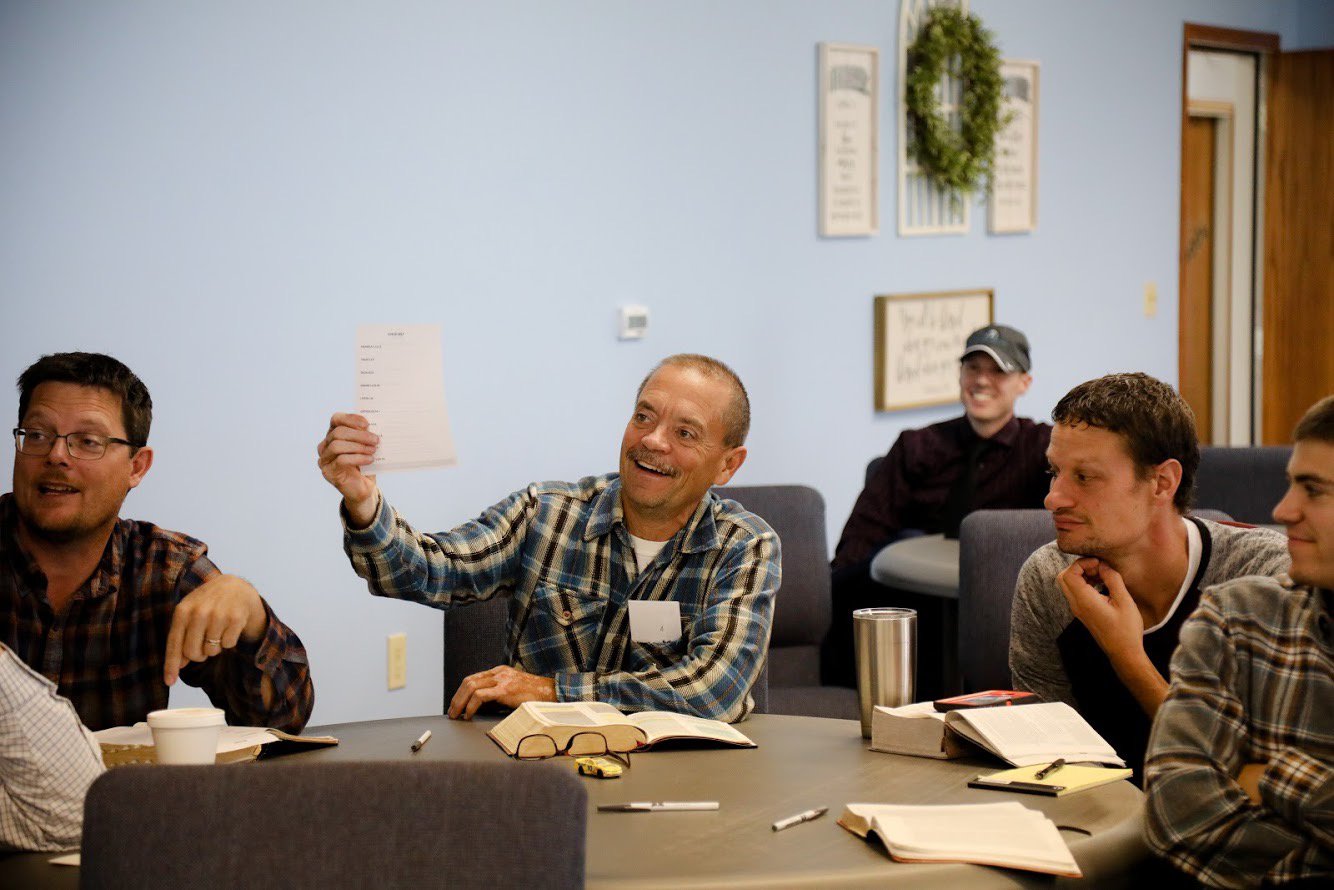 Growth Group Times
Sundays
Classes For All Ages (Sunday School) - 9:15 - 10:15 am Youth Group and Children's Ministry are also offered during this time.
The Essentials We Believe: Understanding Your Faith- (Room 6) What you believe about God will affect what you believe about the Bible. What you believe about the Bible will affect how you live. How you live will affect your relationship with God and others. So the essentials of our faith are of vital importance. The Essentials We Believe will cover our church's articles of faith as we build these truths out to understand what they are expressing. The class will be an interactive class where participants can engage at a level that meets their comfort level. Each class will start with a Q & A time where attendees are welcome to ask any question regarding the Bible or the Christian walk. Hear more about what to expect.
Stepping Up - (Eight-week study starting June 19) This Beth Moore study is called "Stepping Up ... the Psalms of Ascent" led by Sarah Snyder.
Revelation Bible Study - Bible Study led by Joel and Brittney Eichorn, Sundays at 5:30 pm at Joel and Brittney's house, 30994 US HWY 12, Sturgis. Come join us as we have a biblical discussion, small group style, share snacks, and connect with other church members. All are welcome!
Wednesdays
More Opportunities to Connect
Women's Ministry - Ladies get together at least once a month for various activities, meals, and service projects. See upcoming gatherings.
Join a serve team - A great way to connect is through volunteering! Join the worship team, help with youth or kids, or sign up to greet or serve coffee! Find out more about serving.
Summer Walking Club - Like to walk? Like to chat? Walking club is for you! Join Anna every Thursday through the summer at 6pm for a 30-45 minute walk around town. We will start and end at the tennis courts on Lakeview Ave.