Grow in your Faith Together
Growth groups at Sturgis Missionary Church are small groups of people growing in their faith and walking with Jesus together.
These groups gather often to connect with one another, build lasting relationships and nurture their spiritual growth. Participating in a growth group is a great way to meet new people and develop life-giving friendships.
Growth groups are divided into Biblical, Topical, or Activity-driven groups.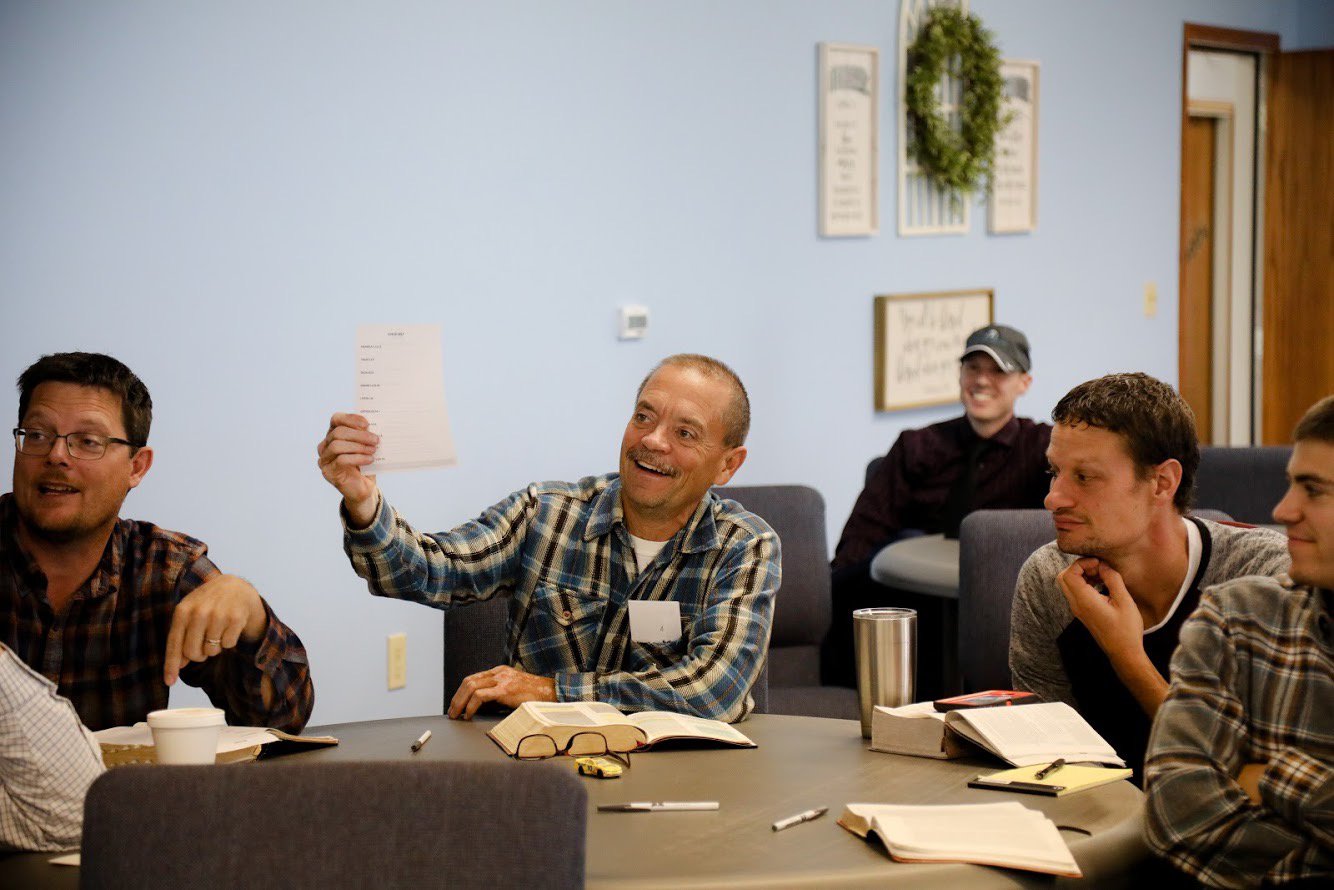 Growth Group Times
Sundays
Adult Sunday School - 9:15 - 10:15 am. Interactive class led by various teachers. Youth Group and Children's Ministry are also offered during this time.
Counter-Cultural- Led by Eric Ruckert in room 6
Walking in the Light- Led by Ardi Eichorn in the Lobby Classroom. The class starts on October 3 and is a 4-5 week commitment. If you are interested but have missed the class start date, please contact the church, 269.651.PRAY or brueckj@sturgismissionarychurch.com, and we will have Ardi reach out to you so you can get involved.
Lessons for Disciples - Bible Study led by Ardi & Vicki Eichorn, Sundays at 5:30 pm in the Community Room. All are welcome!
Wednesdays
More Opportunities to Connect
Women's Ministry - Ladies get together at least once a month for various activities, meals, and service projects. See upcoming gatherings.
Join a serve team - A great way to connect is through serving! Join the worship team, help with youth or kids, or sign up to greet or serve coffee! Find out more about serving.