PLEASE NOTE: In response to the (COVID-19) Coronavirus outbreak, Sturgis Missionary Church is postponing all in-person church services. We are now offering online church services and opportunities to connect with one another each week. Check it out here.
Plan a Visit
Going to a new church for the first time can be nerve-racking. We want to help make your first experience at Sturgis Missionary Church a great one! Here you'll find service times, directions and what to expect.
SERVICE TIMES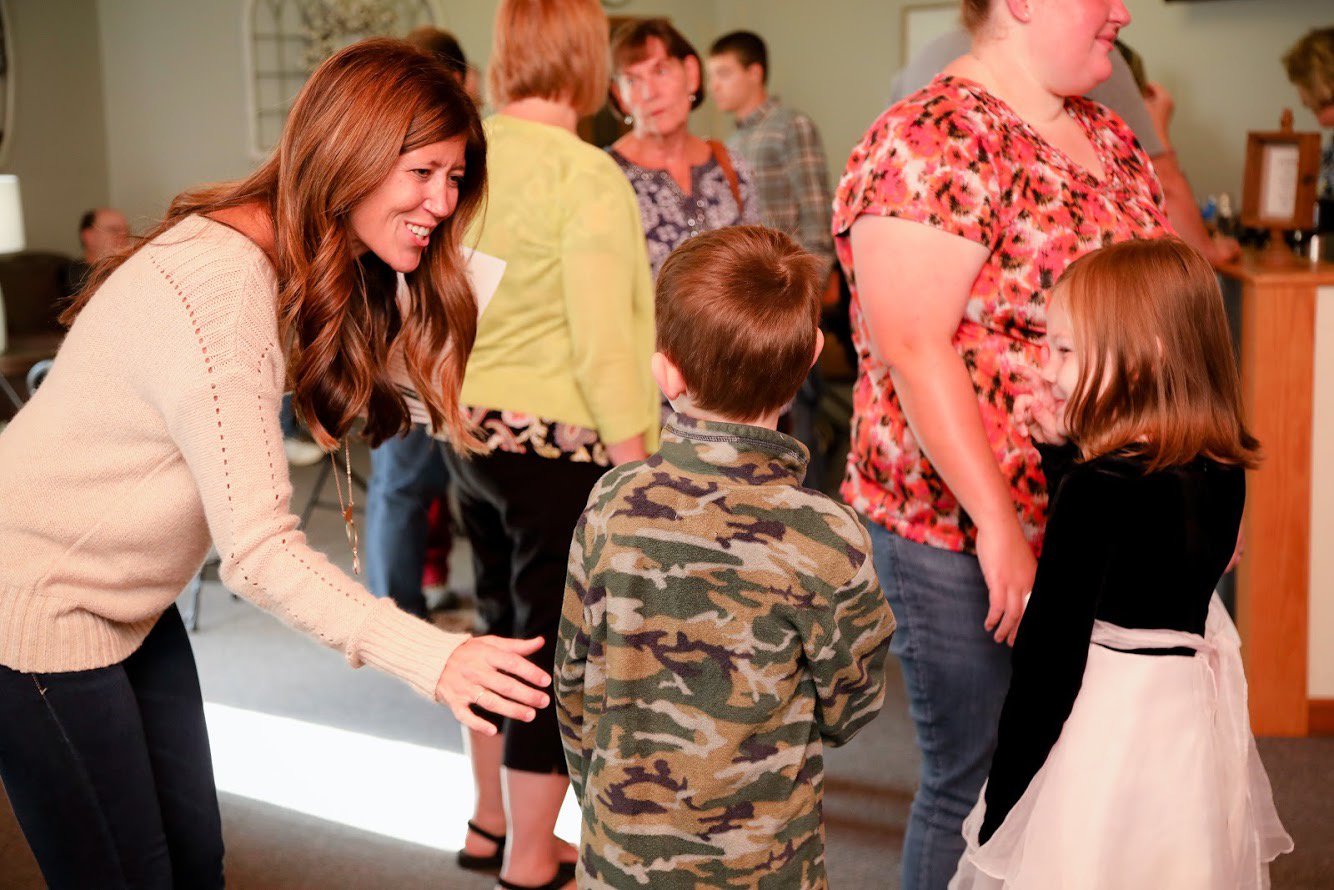 LOCATION & DIRECTIONS
Sturgis Missionary Church is located on M-66 in Sturgis, Michigan, just north of downtown.
What can I expect?
How long is the service?
In total, a Sturgis Missionary Church service is about 60 minutes in length.
At typical service goes something like this:
Welcome: Our Worship Team will welcome the congregation and open the service with a song using keyboard, guitars and drums. Most people stand up, but everyone is free to worship as they choose.
Announcements / Prayer / Offering: The Pastor prays, and an offering plate is passed around for regular attenders to give a tithe if they wish.
Worship: The Worship Team will lead a few songs (either a selection of current worship music or an occasional hymn.) Again, most people stand, but feel free to remain seated if you wish.
Children's Church Dismissal: At the end of the last song, kids (kindergarten through 5th grade who have checked in prior to service) are dismissed to go to Children's Church. They will exit through the main doors and go with their teachers to the children's wing.
Message: Our pastor delivers a message from the Bible that helps the church learn more about God and inspires us to live our lives more fully for him.
At the end of the service, people are welcome to hang out and talk or just spend time with God as long as they care to.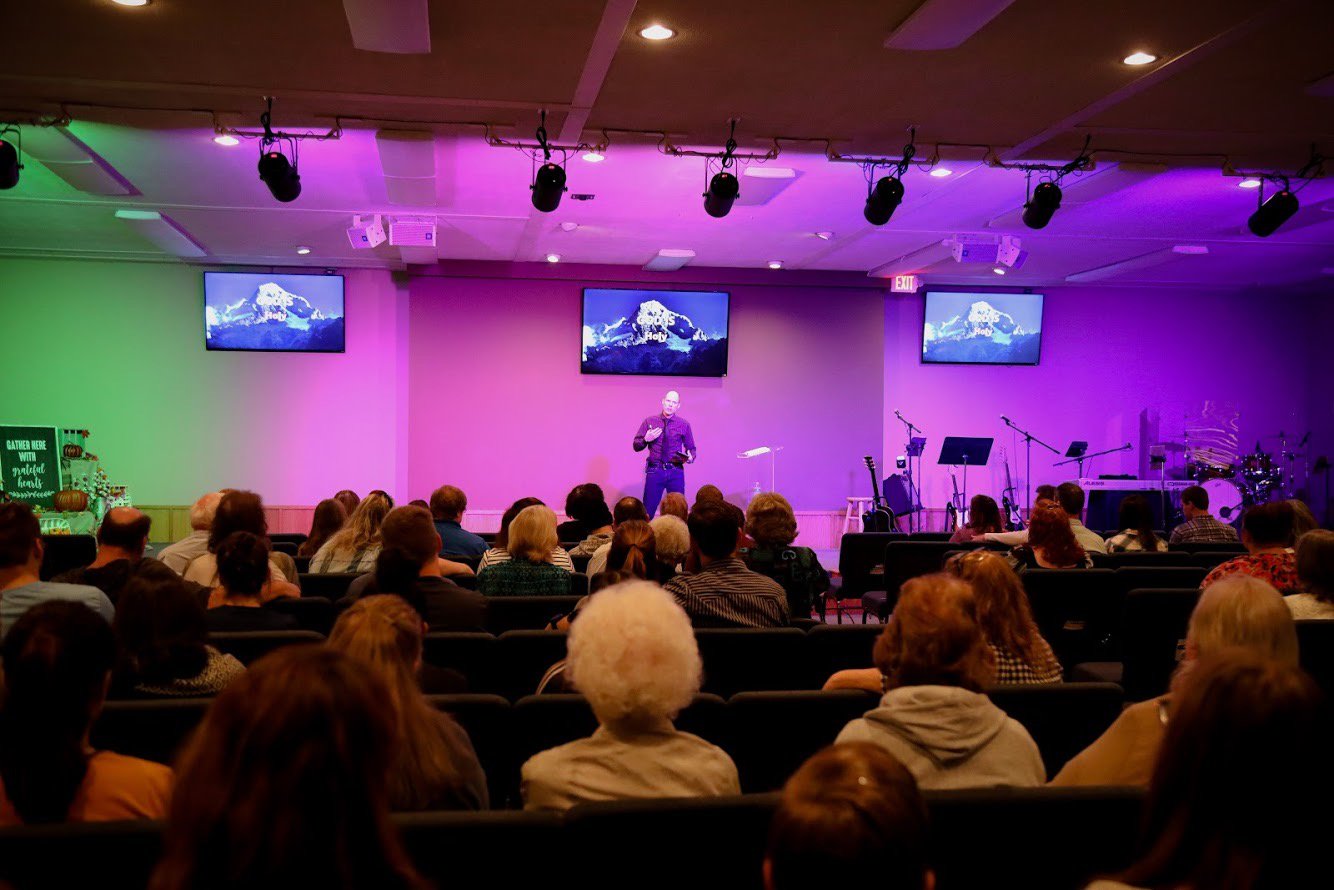 What's the culture like at Sturgis Missionary?
Sundays at Sturgis Missionary are fun, casual, and relaxed. Come as you are and expect to feel welcomed as our guest.
Dress is casual. When you arrive, you are welcome to have a free cup of coffee or tea from the lobby and even take it with you into our worship center.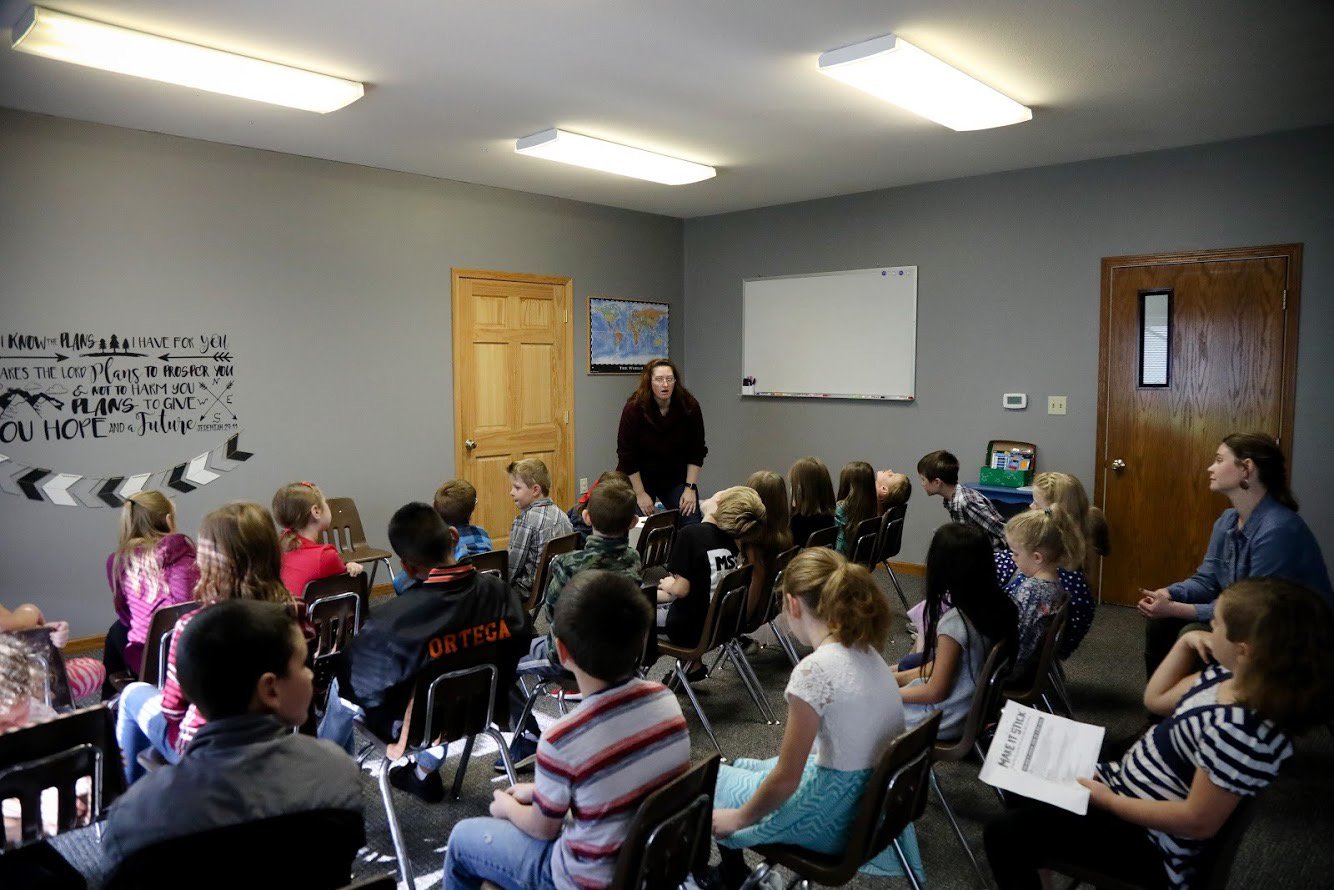 What about my kids?
We believe that kids should have a blast at church every single week - and at SMC, we make this a priority.
The other thing we prioritize is your child's safety. Because of that, we have a check-in process for our Sturgis Missionary Church Children's program. Please check your child in prior to service. First-timers will fill out a paper with child's name, parent's name, emergency contact numbers, and a list of any allergies / medical information.
Children's Ministry is offered for kids ages infant through Grade 5.
Kids in kindergarten through grade 5 will start in the main service with their guardians and be dismissed for Children's Church before the message. Children infant through preschool have programming for the entire service.
Let us know you're coming
Ready to check out Sturgis Missionary Church in person? We can't wait to meet you in person. Simply fill out the form below to let us know you're coming!
"When my husband and I moved to Sturgis from Colorado several years ago, we were concerned about our two kids in high school. The move was mid school year and we were able to make contact with the Youth Leaders at Sturgis Missionary Church (SMC) before the move to prepare our kids. The church leaders, youth and other members of the congregation were very helpful to our family."
Patricia Woods