Plan a Visit to Sturgis Missionary
Going to a new church for the first time can be nerve-racking. We want to help make your first experience at Sturgis Missionary Church a great one! Here you'll find service times, directions and what to expect.
INTRODUCTION VIDEO
SERVICE TIMES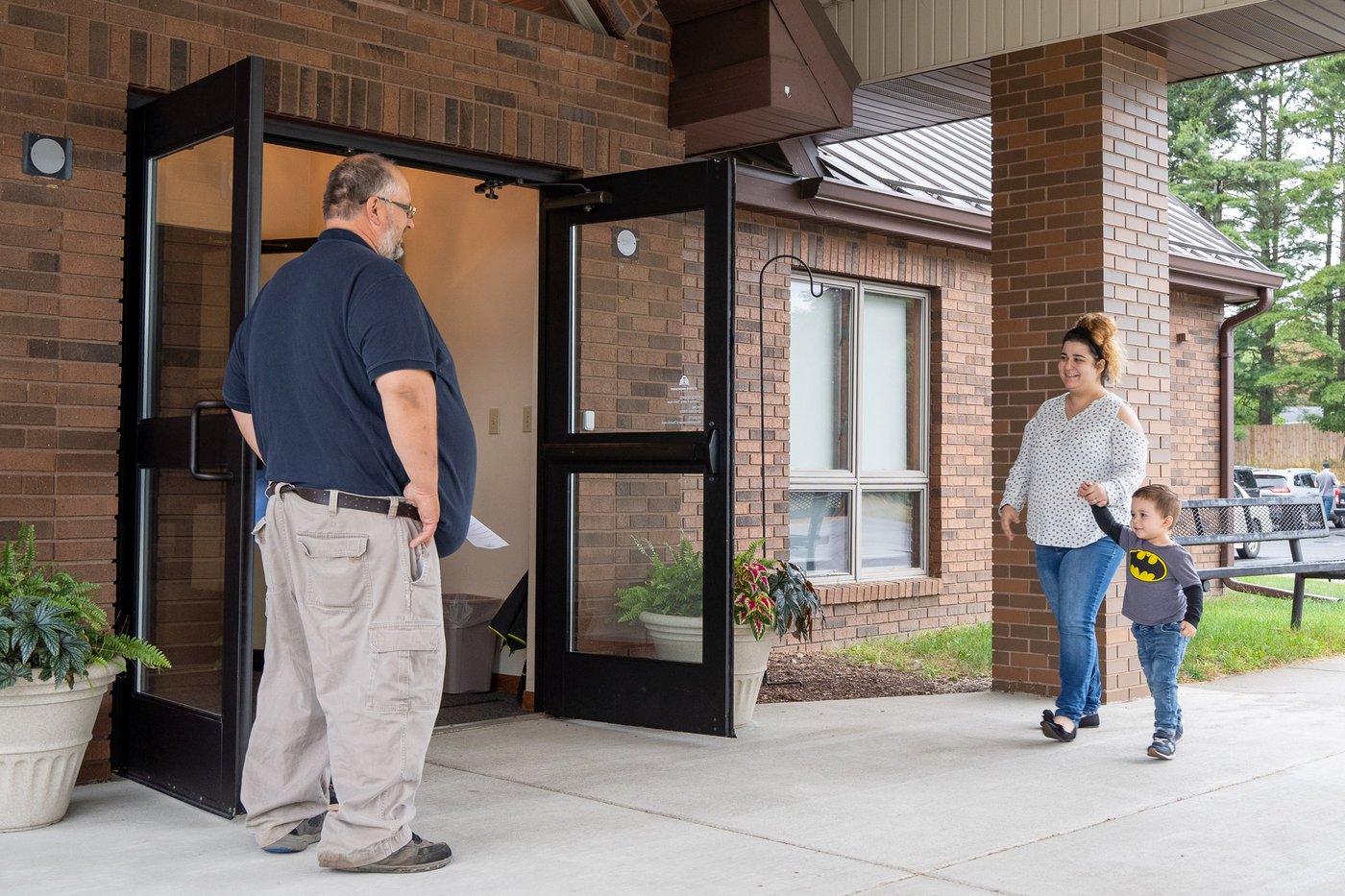 LOCATION & DIRECTIONS
Sturgis Missionary Church is located on M-66 in Sturgis, Michigan, just north of downtown.
What can I expect?
How long is the service?
In total, a Sturgis Missionary Church service is about 60 minutes in length.
A typical service goes something like this:
Welcome & Announcements: We start off by highlighting some of the key functions coming up for our church.
Worship: The Worship Team will lead a few songs (either a selection of current worship music or an occasional hymn) using keyboard, guitars and drums. Most people stand up, but everyone is free to worship as they choose.
Dismissal of Children: Children (preschool - grade 5) are dismissed to go to their age-appropriate classes.
Message: Our pastor delivers a message from the Bible that helps the church learn more about God and inspires us to live our lives more fully for him.
Worship: The Worship Team will end with a song. Again, most people stand but feel free to remain seated if you wish.
Dismissal: The pastor will say a few words to end the service.
At the end of the service, people are welcome to hang out and talk or just spend time with God as long as they care to.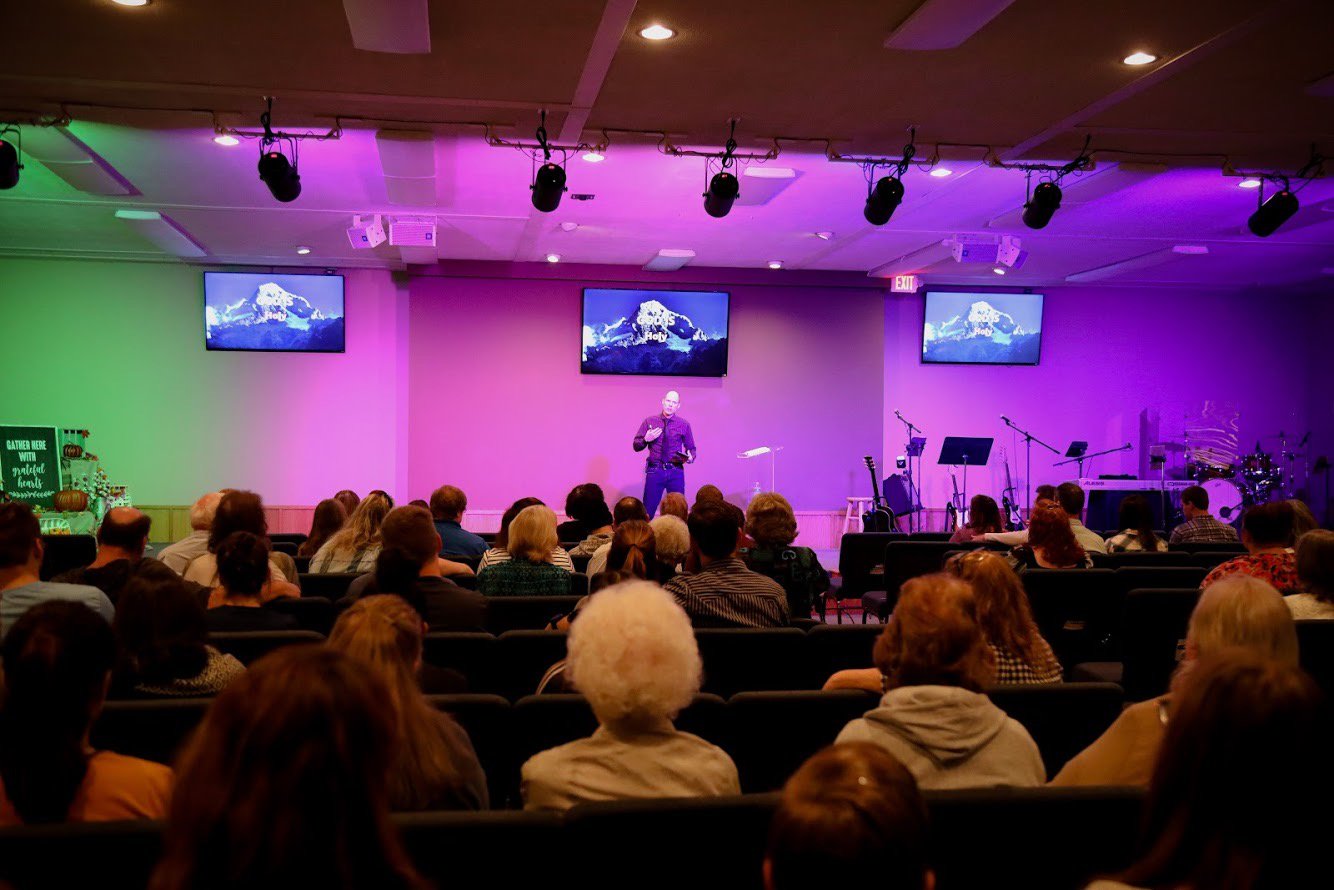 What's the culture like at Sturgis Missionary?
Sundays at Sturgis Missionary are fun, casual, and relaxed. Come as you are and expect to feel welcomed as our guest.
Dress is casual. When you arrive, you are welcome to have a free cup of coffee or tea from the lobby and even take it with you into our worship center.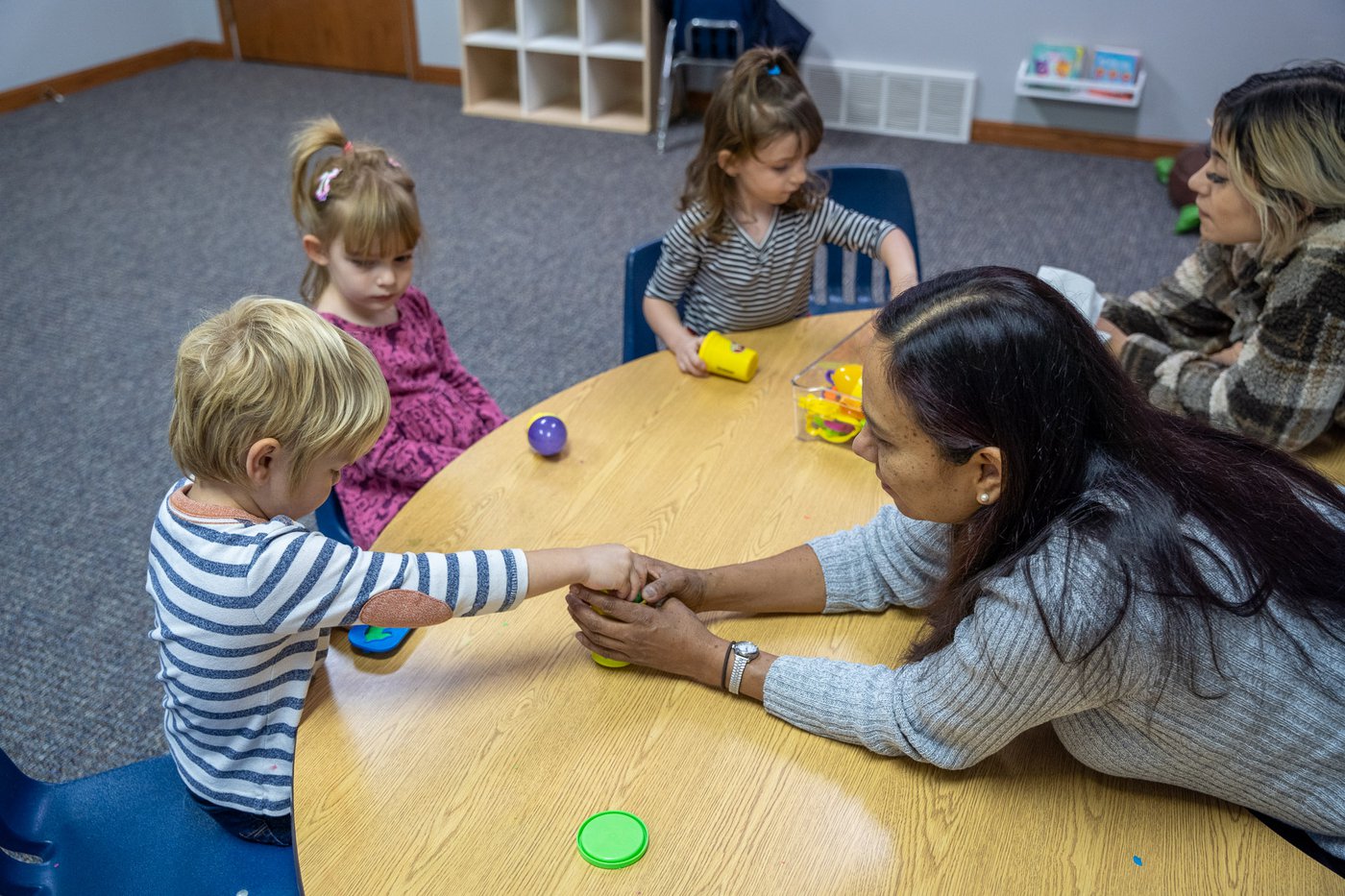 What about my kids?
We believe that kids should have a blast at church every single week - and at SMC, we make this a priority. If you want to stay together until you're more familiar and comfortable with us, your children are welcome to sit with you in service. However, we do have a nursery for infants and toddlers with age-appropriate worship in Preschool (pre-kindergarten children) and Children's Church (kindergarten to 5th grade).
This gives your children the opportunity to meet others their age and worship God at their level. It also gives you the freedom to relax, knowing they are in good hands. We also have a mother's room for nursing mothers or those needing privacy.
Before the service begins, parents should check in their children (newborn through Grade 5) using the computer in the children's wing. Someone will be there to assist you. After check-in, infants and toddlers may be dropped off in the nursery room.
Kids in Preschool-grade 5 will join their families for the start of the service in the Worship Center. After the last worship song, the worship team will announce the children's dismissal just before the Pastor begins his message. Children's ministry teachers will accompany the kids out of the worship center back doors to Children's Church. Find out more.
What can I expect from the message?
Our Sunday morning services are meant to equip the saints for the work of ministry (Ephesians 4:12). We feel there is a fourfold purpose for gathering as believers.
To foster growth in our knowledge of God, to deepen our faith in knowing God is real and trusting the accuracy of the Bible as a historical document and God's self-revelation, and become the people God desires us to be. -Ephesians 1:18,19; 3:19; 4:12; 2 Corinthians 9:10; Colossians 1:10; Hebrews 6:1; Philippians 1:9
To promote living a life worthy of the calling of God. We do not obey God to earn salvation but because we love Him and recognize His commands are for our good. -Galatians 6:10; Luke 6:35; Ephesians 5:9-10; 1 Timothy 6;18; 2 Thessalonians 1:3; Colossians 1:10
To encourage and equip the attendees to spread the praise and glory of God. -1 Peter 2:9; Ephesians 3:10; John 15:8; 1 Peter 2:12
To coach the attendees in proclaiming the good news of the Kingdom of God (the Gospel). -2 Corinthians 5:18; Matthew 5:13-16; 28:19-20; Mark 16:15; Luke 24:47, 48
Usually, the pastor teaches through a section of scriptures; therefore, attendees are encouraged to bring their Bibles and follow along. Faith comes by hearing the Word of God (Romans 10:17); therefore pastor's focus is on helping us understand God's revelation and how it applies to us today. You are welcome to use any Bible version you choose. The pastor will be reading from the English Standard Version.
Below are the essential pieces of a typical message.
Observation- The listener is brought through a process of actively thinking about what God is saying.
Interpretation- Knowledge of the biblical culture, customs, situations, language, etc., in the original scriptures, is essential for correct interpretation. When relayed today, this information can help the scriptures come alive to the student of the Bible while at the same time clarifying confusing passages.
Correlation- Referencing other biblical passages coving the same topic that add additional insight to the scripture being studied.
Application- Helping people bridge the gap between what the passage meant for the original audience and how it applies to us today.
Discipleship- Encouraging attendees to incorporate new facts and concepts into their lives.
People's learning styles are essential to consider. Visual, aural, physical, verbal, and logical. Practices like surveying the topic to be covered, thesis statements, outlines, props, pictures, in-depth explanations, following along in your Bible, and explanations of worship song lyrics can be helpful for people to get the most out of the Sunday morning service. We understand people have different spiritual, cognitive, and physical levels, so teachings are tailored to meet many different learning styles and stages.
When going through the Old Testament, you will hear Pastor Joshua say, "Yahweh," when reading the word LORD in your Bible. Yahweh is the Hebrew word being translated into English as LORD. Since Yahweh is God's proper name, Pastor Joshua has decided to use God's proper name when revealed in scripture.
Let us know you're coming
Ready to check out Sturgis Missionary Church in person? We can't wait to meet you! Simply fill out the form below to let us know you're coming!
"When my husband and I moved to Sturgis from Colorado several years ago, we were concerned about our two kids in high school. The move was mid school year and we were able to make contact with the Youth Leaders at Sturgis Missionary Church (SMC) before the move to prepare our kids. The church leaders, youth and other members of the congregation were very helpful to our family."
Patricia Woods