Children at Sturgis Missionary Church
At Sturgis Missionary, our kids experience safe, age-appropriate environments where they learn about Jesus in a creative and relevant way.
Our children's ministry staff is passionate about leading the next generation to a life-changing understanding of Jesus through loving care and biblical teaching.
Kids Ministry offers Sunday School at 9:15 am and Children's Church at 10:30 am for kids ages infant through Grade 5.
On the last Sunday of each month, we have "Family Service," which is a time for families to attend the main worship service and take communion together. There is no Kids Ministry or Nursery offered during "Family Service."
Your first visit
Here's what to expect when visiting a worship service at Sturgis Missionary Church with kids for the first time:
If you have nursery or preschool-aged children, sign in in the education wing. (Follow the hall around to the left of the main entrance lobby, passed the mailboxes.) One of our volunteers will help you and your child get checked in. Infants and toddlers will be in the nursery, and preschool kids will have a class during the entire worship service.
Children in grades Kindergarten through 5th grade will go into the main worship center to sit with their parents for the praise and worship time (about 20 minutes). Then, they will be dismissed before the main message and led by one of our volunteers to Kids Church in the education wing.
Parent's Viewing Room
Sturgis Missionary Church does offer childcare during service for infants, but we also have a Parent's Viewing Room (Room 1) that is available at for nursing mothers with infants. This room is reserved exclusively for parents with babies to enjoy the service in a more private and quiet environment.
Special Children's Events
Christmas Program Practice & Devotionals, Wednesdays @ 6:30 pm, September through November
Meet our Children's Director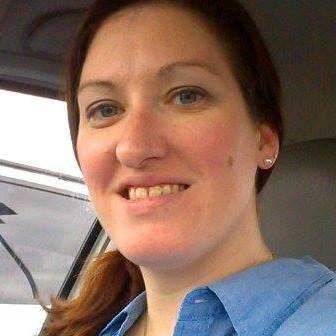 Questions?
If you have further questions concerning our SMC Kids experience or visiting Sturgis Missionary Church with children, email Karen McKeith at children@sturgismissionarychurch.com, or contact us.