Youth at Sturgis Missionary Church
The Youth Group at Sturgis Missionary Church is a community where teens (grades 6-12) learn how to have a growing relationship with Jesus Christ. Leaders help equip the teens to skillfully live out the gospel message as they prepare for the rest of their lives.
Students have the opportunity to grow in their faith through small group discussion, Bible study, fun fellowship nights, service projects, and retreats.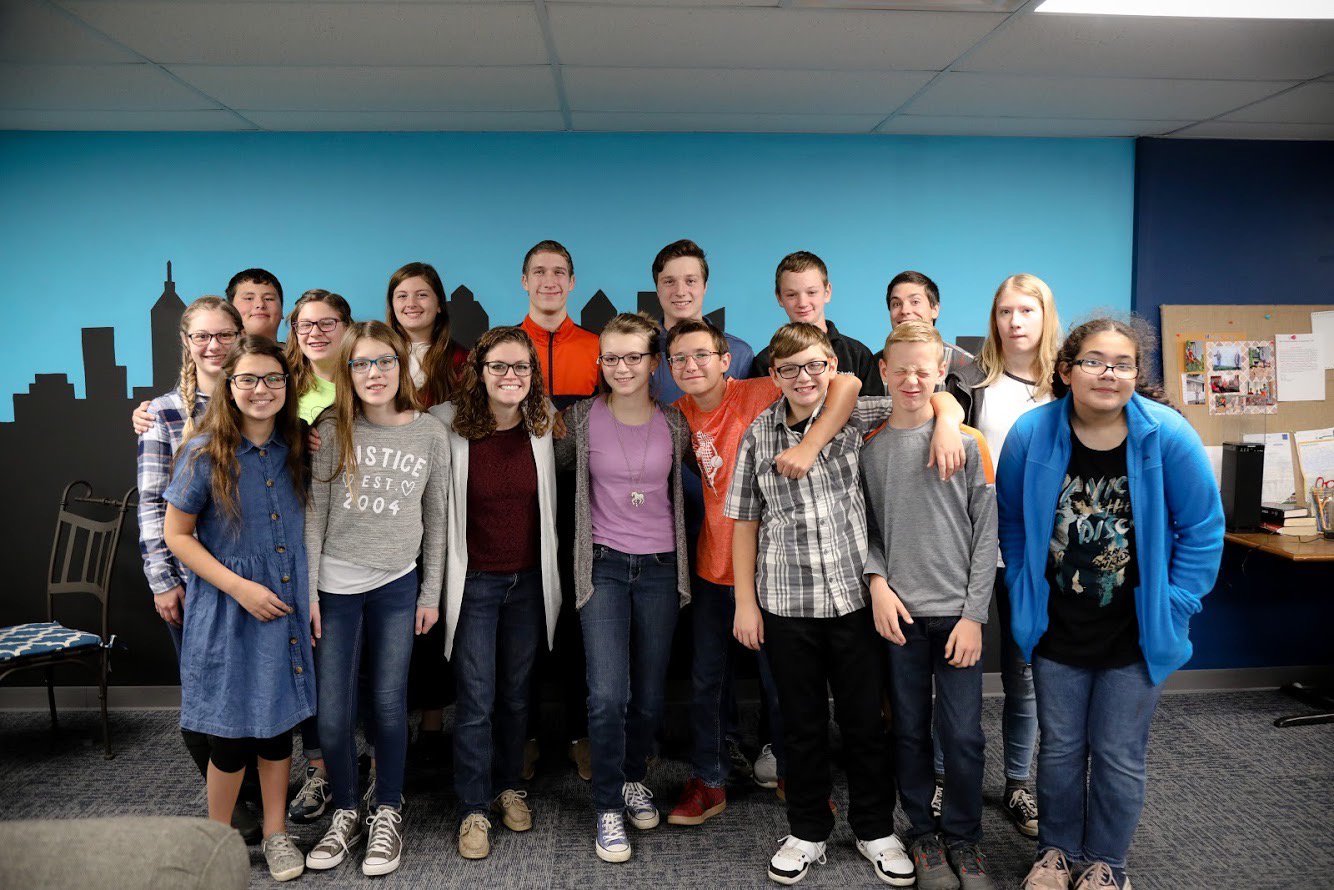 Gathering Times
Wednesdays, 6:15 pm - 7:45 pm
Sundays, 9:15 am - 10:15 am - Bible Study with 15-20 minute game
The youth group also plans one "fun" event each month with the purpose of fellowship. Some of the teens' favorites are nerf gun wars and men's belch and scratch/ladies primp and prim night.
Upcoming Event: Youth Ignition Conference | Feb 7-8 | Grace Christian Fellowship
Come enjoy a free two day conference with youth in the community! Speakers, Games, and Fun! Bring money for lunch and dinner on Saturday, toiletries, a change of clothes, and your Bible. Eat dinner before you come Friday. Breakfast will be provided Saturday morning. Parents drop off at SMC at 5pm, pick up at Grace Christian Fellowship at 8pm.
Questions?
Feel free to submit the form if you have any questions about the youth group at SMC, or you can email Joel & Brittney Eichorn at youth@sturgismissionarychurch.com.