Youth at Sturgis Missionary Church
Due to the Corona virus outbreak, the SMC youth group will be meeting online instead of our usual in-person meeting. More Info Below:
Youth Sunday School
"During this time that we are required to stay at home most of the time we as youth coordinators feel that it is a good time to focus on building the family. Therefore on Sundays, instead of having a zoom meeting, we will be sending out "family bonding" opportunities. These activities will be opportunities for you, the parent/guardian, and your teen(s) to grow a stronger relationship (your also welcome to include other children as well, but it may be special for it to be just you and your teen(s). Whatever you feel is best :)).
It is not necessary that you do them on Sundays, but whatever day or time you choose we believe they will be a blessing to you and your teen. We will be praying for a greater connection between you and your teen as well as growth in the Lord. I am excited what God is going to do through this!"
-Joel & Brittney Eichorn
SMC Youth Wednesday Nights
Youth will meet online via a Zoom Meeting on Wednesday nights at 6:30 pm, starting Wednesday, March 25! Youth / Youth Parents: You should have received an email invitation to the Zoom Meeting with a link to join an a meeting ID. Be sure to add audio when you join. If you did not get an invitation and would like to join, please call Joel Eichorn at 269-468-9003 before the meeting begins so he can send you an invitation.
The Youth Group at Sturgis Missionary Church is a community where teens (grades 6-12) learn how to have a growing relationship with Jesus Christ. Leaders help equip the teens to skillfully live out the gospel message as they prepare for the rest of their lives.
Students have the opportunity to grow in their faith through small group discussion, Bible study, fun fellowship nights, service projects, and retreats.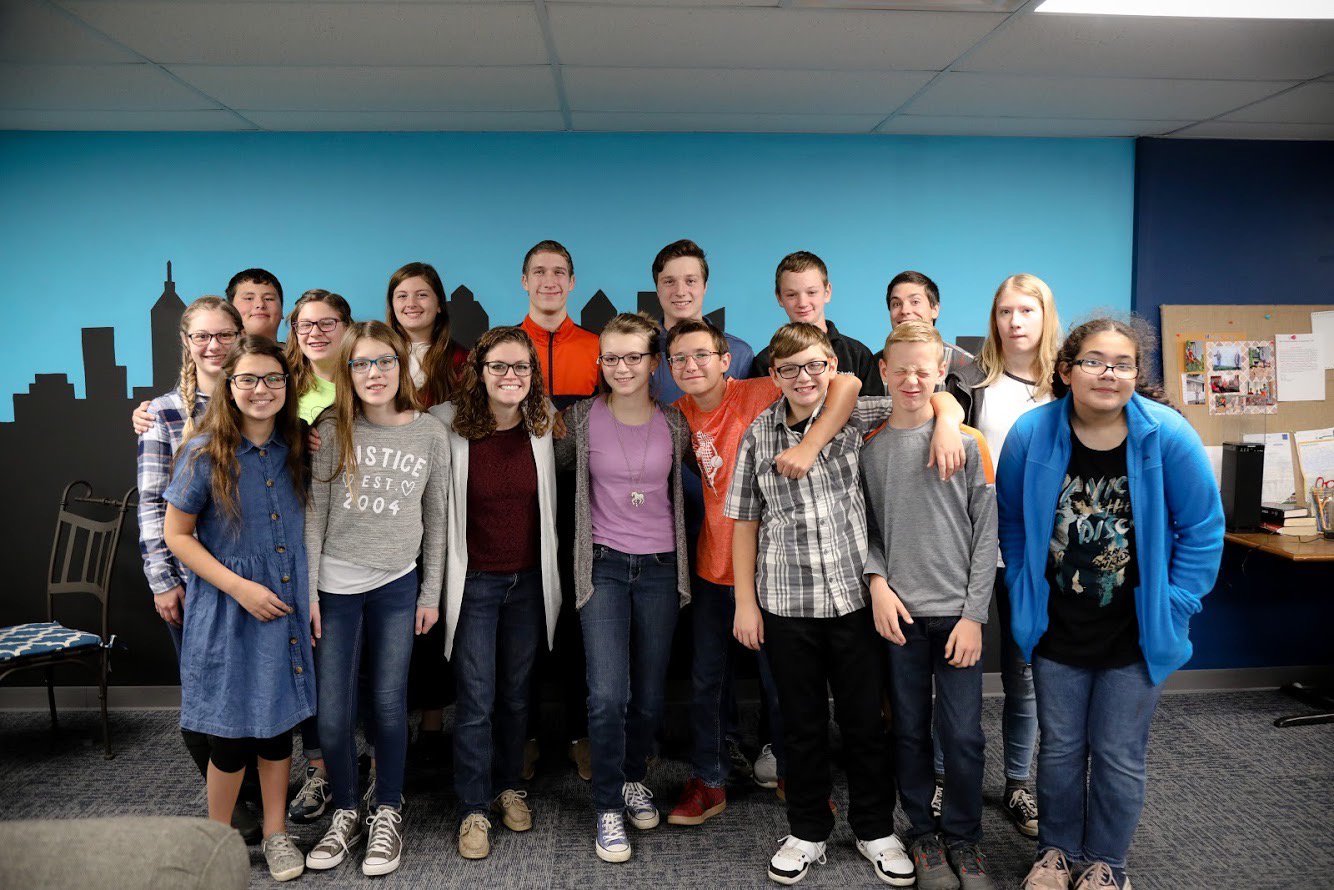 Gathering Times
Wednesdays, 6:15 pm - 7:45 pm
Sundays, 9:15 am - 10:15 am - Bible Study with 15-20 minute game
The youth group also plans one "fun" event each month with the purpose of fellowship. Some of the teens' favorites are nerf gun wars and men's belch and scratch/ladies primp and prim night.
Questions?
Feel free to submit the form if you have any questions about the youth group at SMC, or you can email Joel & Brittney Eichorn at youth@sturgismissionarychurch.com.