Fireworks from the Lawn
Bring your family and friends to watch the SturgisFest fireworks from the lawn at Sturgis Missionary Church on August 21! Our property has a great view of the fireworks that are being shot off from the Sturgis Airport.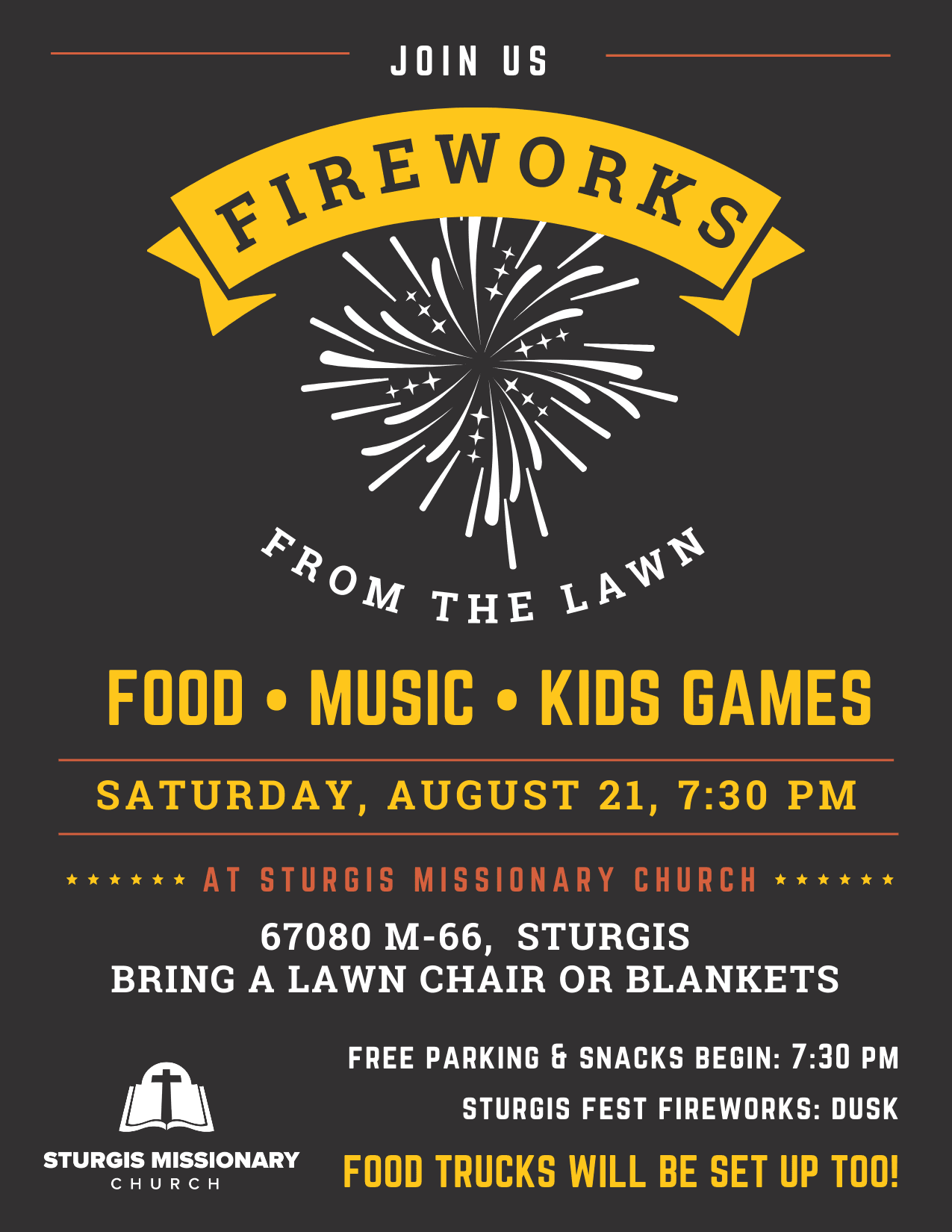 Free parking, popcorn and water begins at 7:30 pm. The Ohana Shave Ice truck will be set up too if you wish to purchase shaved iced.
The SturgisFest fireworks display will begin at dusk (approximately 9:30 pm). They can be seen by looking to the West in the direction of the airport.
Kids Games & a GIVEAWAY - Enter our drawing for a chance to win a $50 gift certificate to Central Meat Market.
All are welcome. You may want to bring lawn chairs or blankets to sit on.
LIVE MUSIC:
BenJammin (kids' musician) - 7:30 pm
Ian & Friends - 8:30 pm
67080 N. M-66
Sturgis, MI 49091
For your safety, please don't bring or shoot off fireworks of your own. Please no alcohol on the grounds. Pets are allowed but must be kept on a leash and picked up after.