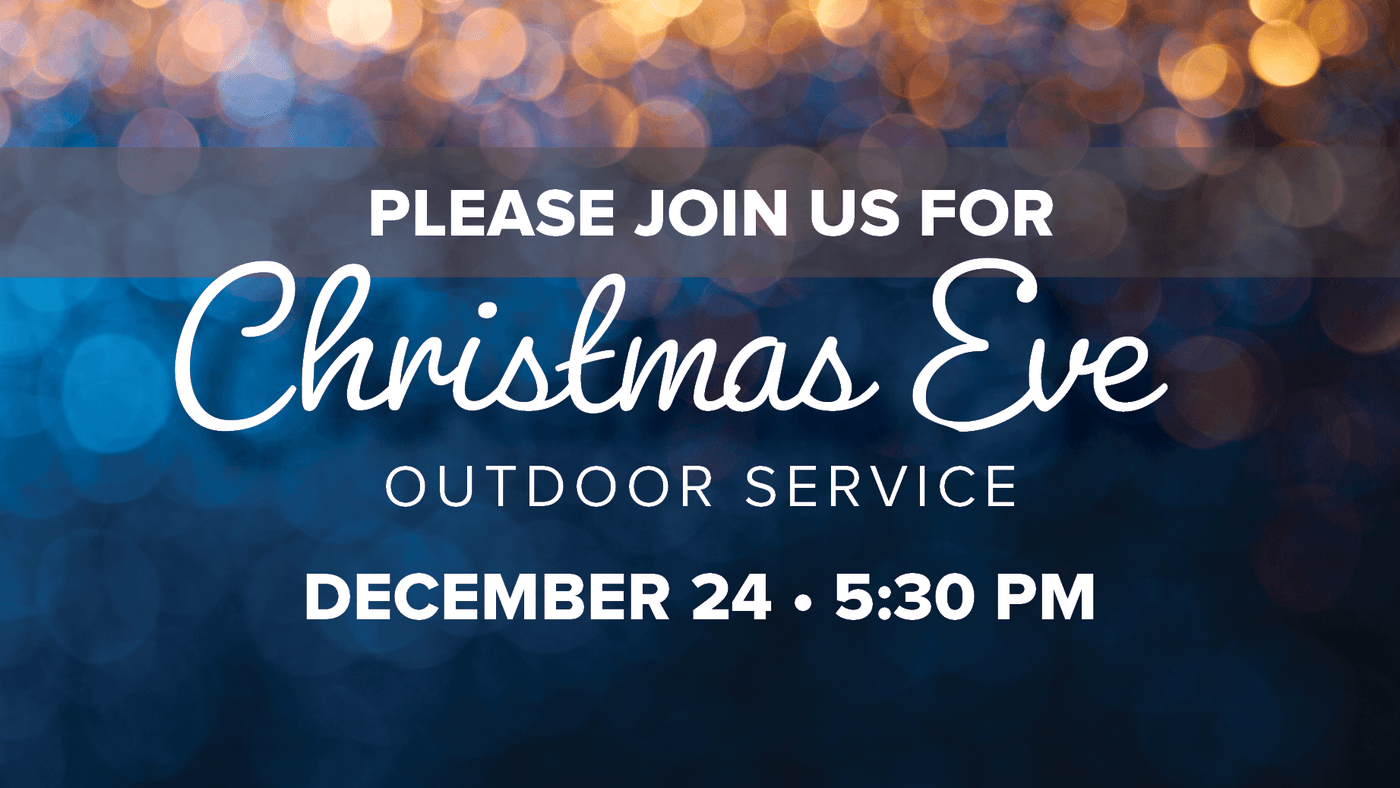 Christmas at Sturgis Missionary Church
You're invited to attend Christmas Eve service at Sturgis Missionary Church!
Thursday, December 24 | 5:30PM
Update: We are expecting cold temperatures on Christmas Eve. We will be shortening the service to under 30 minutes. Families may enjoy the service from their vehicles in the parking lot! Tune to 89.7 FM.
This will be an outdoor service. This will be a shorter service with Bible readings, traditional carols and a Christmas message. We will end the service by lighting candles and singing "Silent Night."
Families may choose to stay in their cars (tune into 89.7 FM) or join us around the stage for the service. Social distancing will take place. The service will also be livestreamed to our Facebook page: https://www.facebook.com/SturgisMissionary/?ref=br_rs
All are welcome. Great for families and those who are wanting to celebrate the birth of Christ!
Christmas Resources for the Family:
Let Us Know You're Coming!
Planning on attending Christmas Eve Service at Sturgis Missionary? Simply fill out the form below to let us know you're coming!